PokerStars does not automatically save detailed information on rebuys and add-ons you've made in tournaments. To import this data:
1. In PokerStars choose Tools -> History & Stats -> Playing History Audit.
2. Make sure to select Text (CSV) as the report format.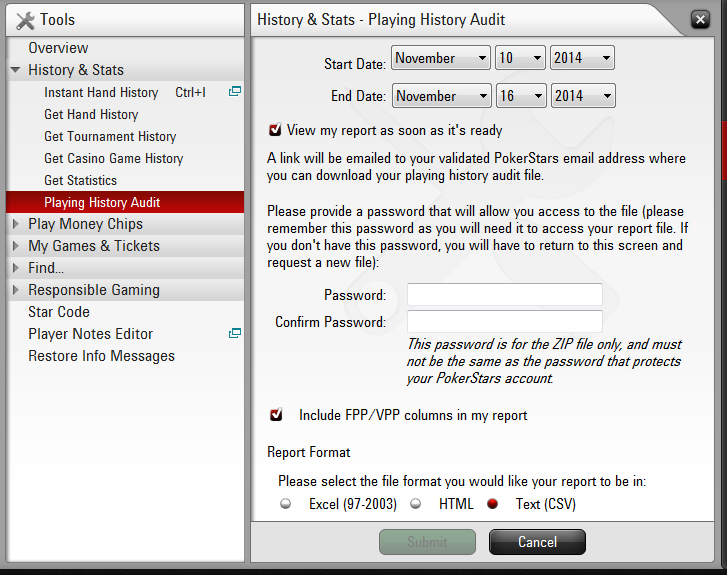 PokerStars will send an email with a zip file attachment. Save the attachment and unzip the file. From SharkScope Desktop choose File -> Add PokerStars Tournament Audit… Click Browse and select the extracted CSV file. Click Process and the rebuy and add-on details will be added to your tournament database.